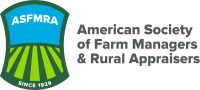 Evaluating the Economics of Soil Health on the Farm
Research indicates that soil health management systems (SHMS) that incorporate reduced tillage and cover crops with the production of cash crops decrease soil erosion, improve water infiltration, increase soil carbon, and reduce inputs that have potential environmental externalities. Encouraging production practices that improve soil health includes demonstrating that farm profitability increases through SHMS adoption. Adoption of SHMS involves changes in select production activities—it is not an extensive substitution of one production system for an alternative production system. Partial budget analysis is a farm management analytical method in which comparative financial returns are determined by quantifying the net effect of proposed production changes. For example, converting from conventional tillage to no-till with cover crops eliminates field activities, thereby lowering costs. Planting cover crops leads to seed, planting, and termination expenses. However, other costs are reduced due to various cover crops benefits, including residue remaining on the soil from the previous production year. This partial budget methodology will be used to demonstrate procedures for quantifying changes in production costs associated with the adoption of SHMS. Additional discussions will address difficulties encountered when adopting SHMS and experiences of farmers managing these difficulties.
Cost: $35/member; $50/non-member
Key:

Complete

Next

Failed

Available

Locked
Evaluating the Economics of Soil Health on the Farm
Open to view video.
Open to view video.
Recorded webinar: Evaluating the Economics of Soil Health on the Farm